Our under 17 driver training sessions were started in November 2009 by Jon Reynolds, an experienced grade 6 driving instructor who has been teaching in the Winchester area since 2004.
The main reason for setting up the under 17s facility was to try and reduce the number of accidents involving 17 to 24 year old drivers. Statistics show that 1 in 5 newly qualified drivers will be involved in a collision within the first 6 months of driving. We believe that experience is the key to reducing this alarming statistic as the more driving experience a novice can gain, the more adept they will be at dealing with high risk situations.
The under 17's training site at Barton Stacey is approximately 3 miles of private military road system with road markings and various inclines which enables young drivers to master basic driving techniques without the added pressure of oncoming traffic.
During the summer of 2011 we made some cosmetic changes to the facility (see photos below) which included the addition of 'stop' and 'give way' junctions, 2 mini roundabouts and areas for bay parking and parallel parking manoeuvres. We have also undertaken some landscaping work so that the kerbs are visible and can be used for moving off and stopping. In addition there is a viewing area where parents/accompanying adults can watch the driver training sessions and, if they wish, take photos and video.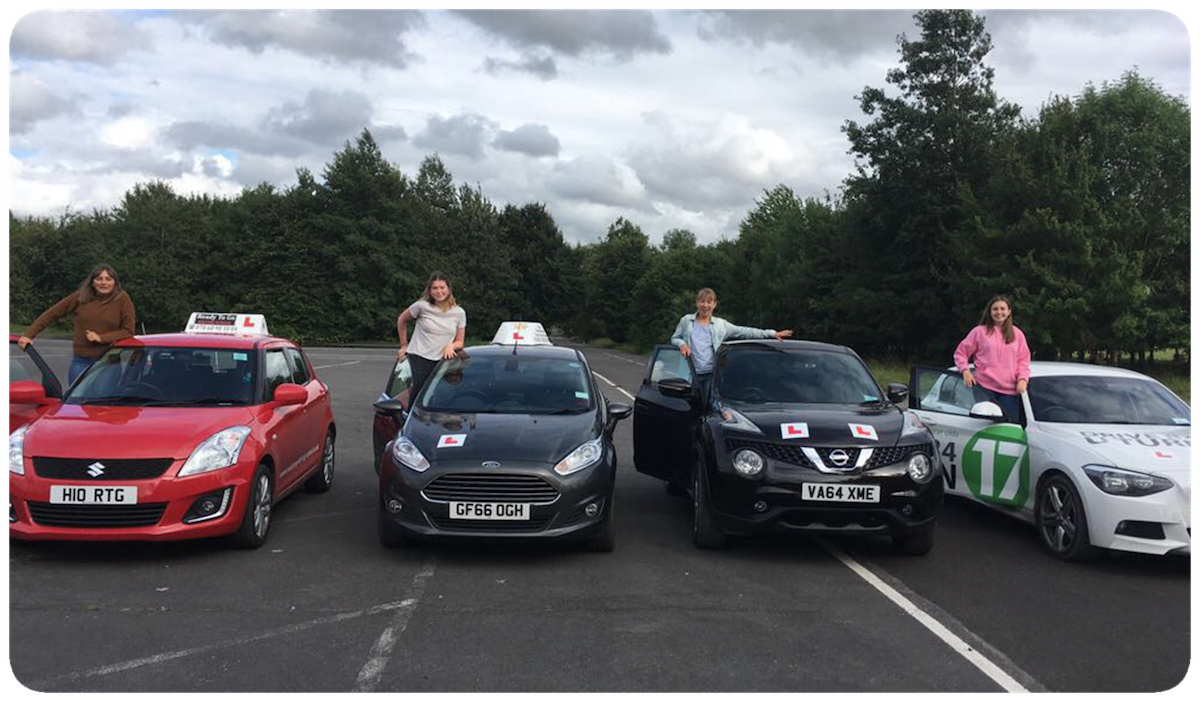 To begin with there were 2 cars running at each session but due to increased bookings we now have up to 12 driving instructors working at some of our training days. All our driving instructors are fully qualified and teach in cars which are equipped with dual controls.
Under 17's driver training sessions will generally cost more than on road driving lessons due to the fact that an area of land needs to be hired for the purpose. However, our sessions are very competitively priced compared to other companies offering this type of driver training. Please check this by visiting Google and typing in 'Under 17 Driving'.
All our instructors have the same goal and that is to teach young people how to drive safely for the rest of their lives, something which we all feel very passionate about.
PLEASE NOTE:
We are very fortunate to have such a fantastic site for our under 17s driver training, however, we hire this land from the M.O.D. with the condition that they take priority on its usage which means they could cancel one of our training dates at short notice. Most of our dates are pre-booked up to a year in advance and this situation does not occur often but if and when it does, we will endeavour to rearrange your session for a future date. We would like to apologise in advance for any inconvenience this may cause.